SATISFIED CUSTOMERS
Our customers feel when they call us 100% pleased that our successes are very high in each query Tarot.
CONSULT YOUR DESTINATION
Your query will tarot for options and answers that will overwhelm, they often do not know what to do. A tarorita will help you learn and entente problems and possible solutions exist.
TAROT WITH VISA
Make your query with a visa and you will see a simple way, comfortable and fast all afford to pay for the consultation. With the security of what you will pay and not be reflected on your phone bill.
Call now and get out of your worries.
Phone Tarot:
806 430 999
Tarot with Visa or Credit Card:
93 122 05 17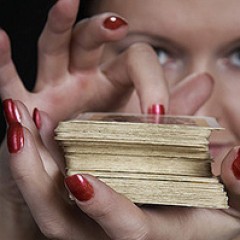 Our professionals undertake a circulation tarot tarot card for you. You can pay for credit card your tarot or by Debit Card. Solve your hard. A roll of tarot can Solucionarte many problems and we've found and has been for some, do not hesitate. Our cabinet visa tarot tarot offers a guarantee that you will not offer other.
Solve your hard now. Call us because we have found for some. You will not regret making a Tarot us.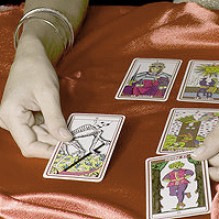 Tarot Visa.
Tarot cards are 78 dividades cards in major and minor arcana. Prodeco arcane Latin "Arcanum" your sinificado is mysterious.
The major arcana cards are 22 a total:
The Wizard, The High Priestess, The Empress, The Emperor, The High Priest, The Lover (also known as "Valentine"), Cart, Justice, The Hermit, Wheel of Fortune, Force, The Hanged Man, Death, Temperance, El Diablo, The House of God (La Torre), La Estrella, La Luna, The Sun, The Trial, El Mundo and El Loco.
The Fool is the only card that is numbered.
The letters under the form of the Arcana 56 cards divided into 4 Clubs 14 Letters: swords, Drinking, crude and gold, As in the Spanish deck but with variations such as the cards are numbered 1 to 10, are members of the court.
As for the design of the letters is varied, although there are classic designs like the Tarot of Marseilles in the late seventeenth century. There are very popular deck Rider-Waite-Smith Tarot 1910.
Recent